1930 Ford Model "A" Deluxe 4-Door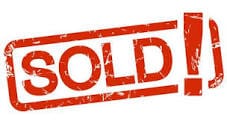 1930 Ford Model "A" Deluxe 4-Door Sedan-Older restoration on solid Carolina car and finished in Kewanee Green and Elkpoint Green with Apple Green wheels and stripe. All correctly restored some years ago and is still in driver-quality condition.  Modern "tube-type" shock absorbers added for safety. The interior was correctly redone at the time of restoration and is somewhat worn, but not in the need of restoration. 
Accessories include a cedar trunk, trunk rack, radiator guard, step plates, and wide whitewall tires.  This is an inexpensive way to get into the Model "A" hobby, or add a closed car to your collection.  Price is fair and firm.
$14,800.
 Please call Tom Mack for an accurate description of this "A" at 803-351-3695.  Shipping arranged and financing available through JJ Best Collector Car Financiers.