TOM MACK CLASSICS
We buy and sell classic cars. Been doing so for 40 years and we believe consistency counts. Photos and details about the collector cars we have purchased can be viewed on "Tom's Inventory" page.
The cars we sell at auctions are listed in the current auction area of the site. Our next auction will be in September of 2021. Tools for consigning and bidding are made available with each auction event.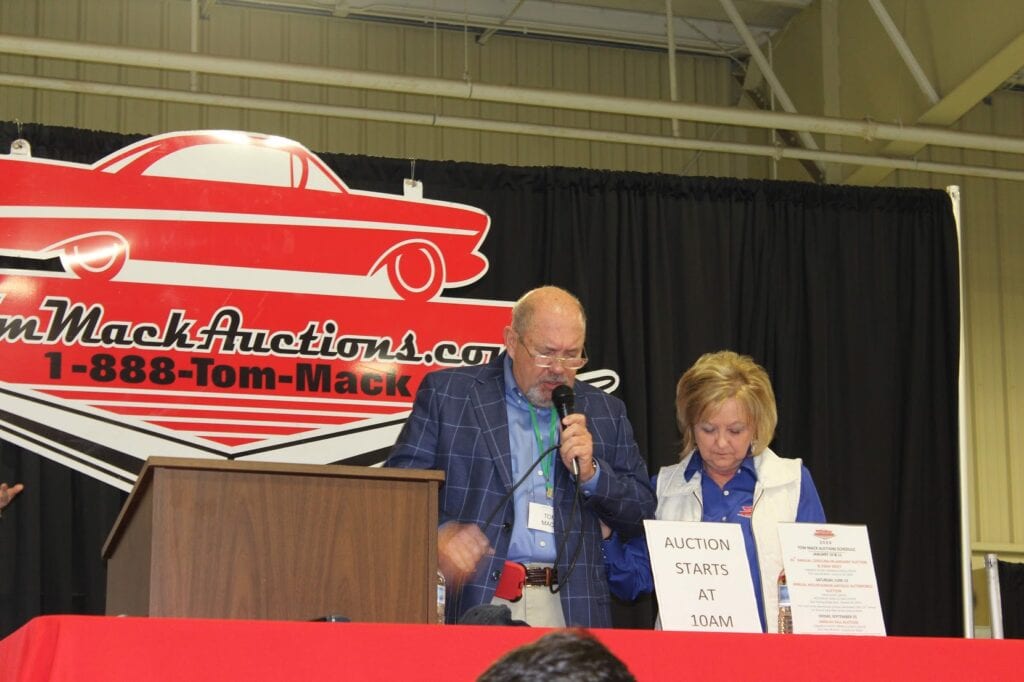 Contact Us
Tom Mack
803-351-3695
Sherry Mack
704-661-5646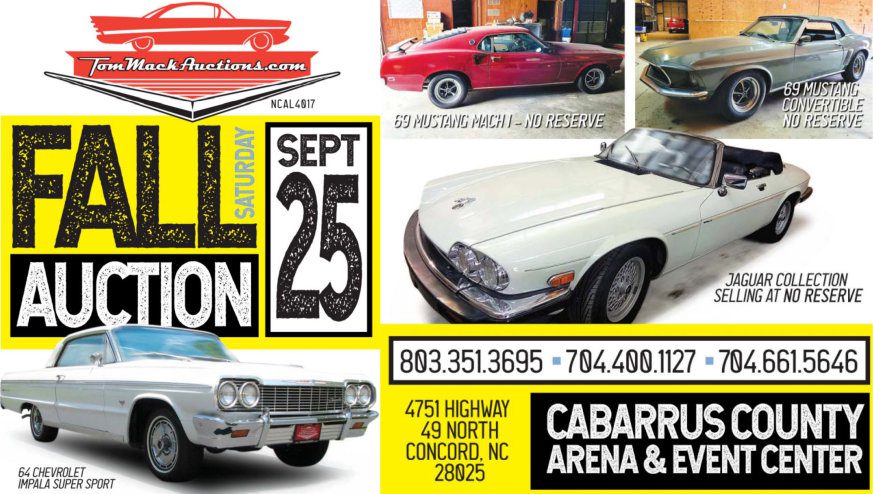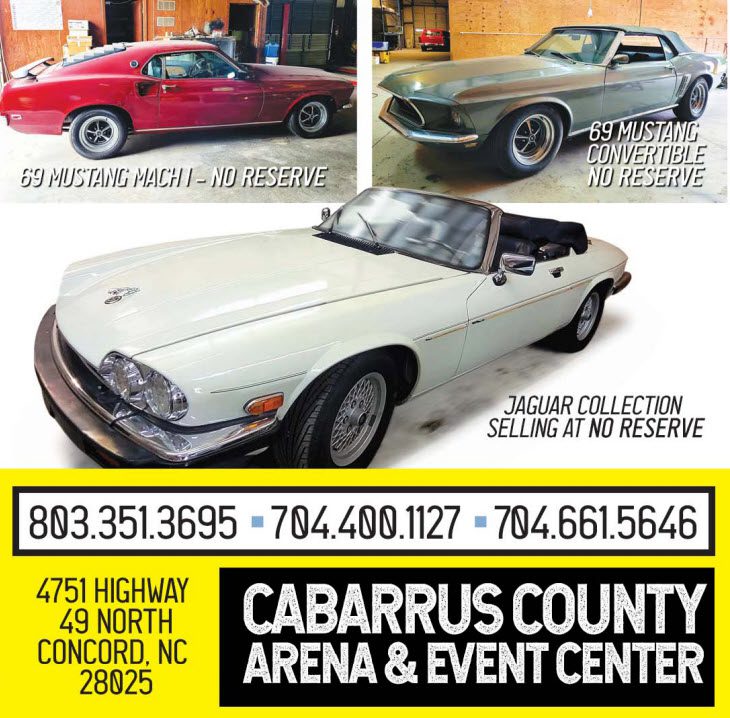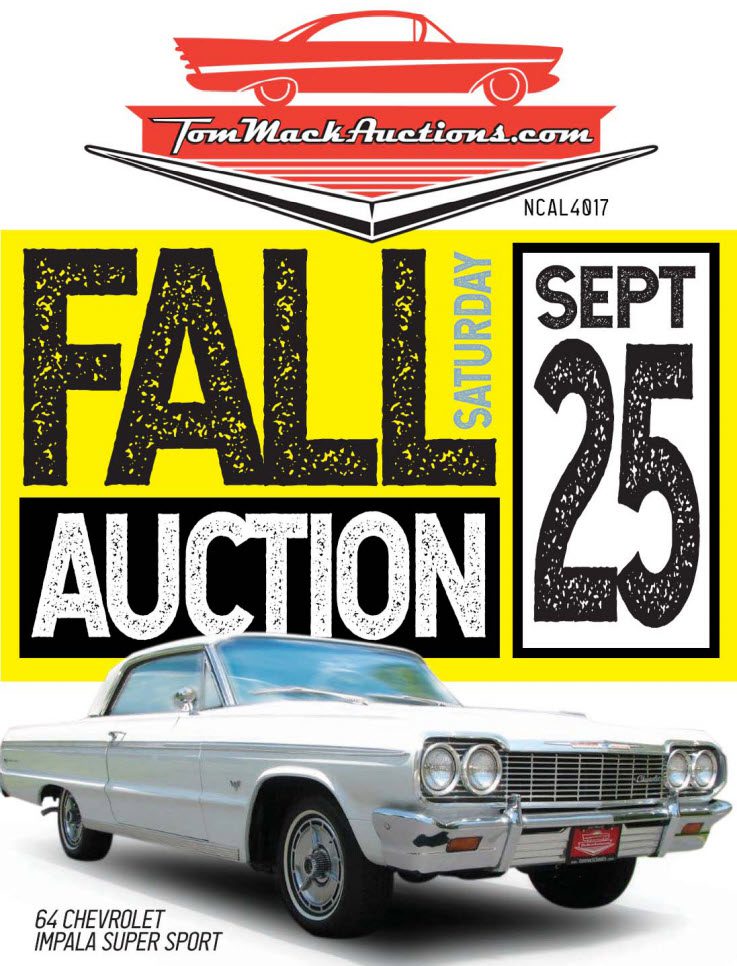 TOM MACK'S FALL AUCTION
Saturday, September 25 starting at 10:30 AM
Cabarrus County Arena and Event Center
4751 NC Highway 49 North, Concord, NC 28025
Spectator admission $10/adult
Free Parking
Consignments accepted.  Listing fee only $199.
Call or email us today to consign your collector vehicle:
Tom Mack 803-351-3695-Cell  tmack@tommackclassics.com
Sherry Mack  803-661-5646  sherry@tommackclassics.com  
Tim Tuck 704-400-1127 timtuck70@gmail.com
The Good Life @ Tom Mack Classics
We have been buying, selling and trading antique, classic and special interest cars since 1980.  Tom Mack Jr. started restoring and showing Ford Model A's with his father in the early 1960's, and old cars have become his hobby ever since. This is truly hobby-turned-business.
We usually stock about 20 to 30 collector cars and are always looking to purchase quality collector cars.   Consignments are considered on a case by case basis.
You'll see "In God We Trust" on all our mail.  We take our faith and His grace very serious…and welcome your curiosity.
Our business is a family business and we love it when the gang is all together.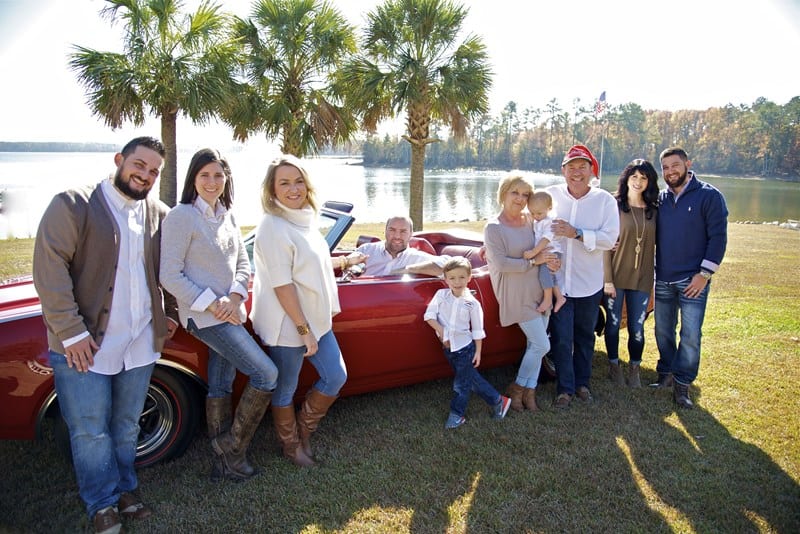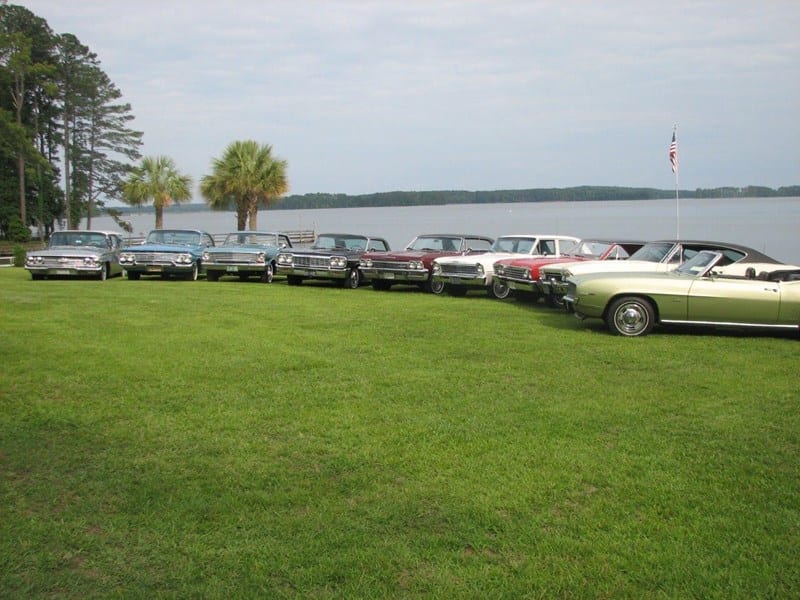 The view from Tom's desk of a recent collection of Chevies.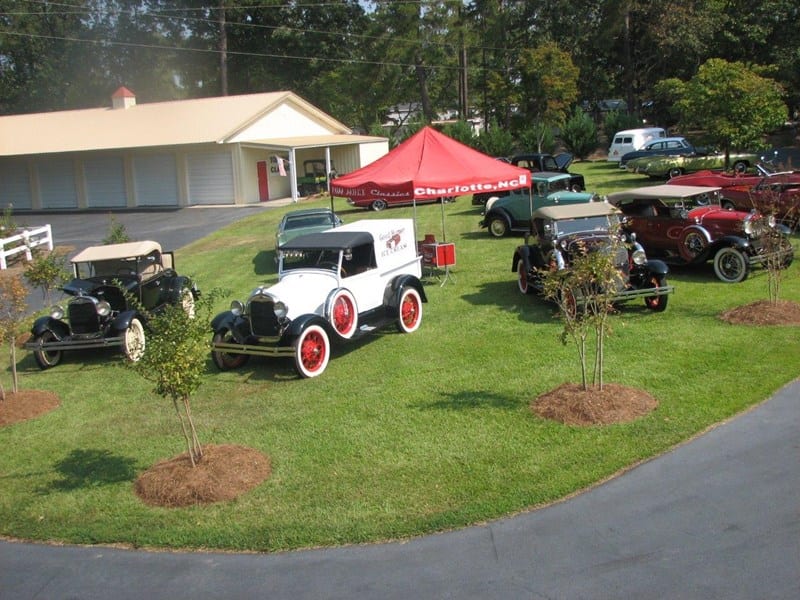 This is Tom Mack Classic's "new" office and showroom hidden in the trees on the shores of Lake Murray, South Carolina.  After 17 years in the metropolitan Charlotte, NC area, we have moved home and established our business here.  While not open to the public, we work by appointment and will try to work around your schedule if you would like to see a vehicle that we have advertised.  We are located about 20 minutes off I-26 near Chapin, South Carolina and our new phone number is 803-364-3322.