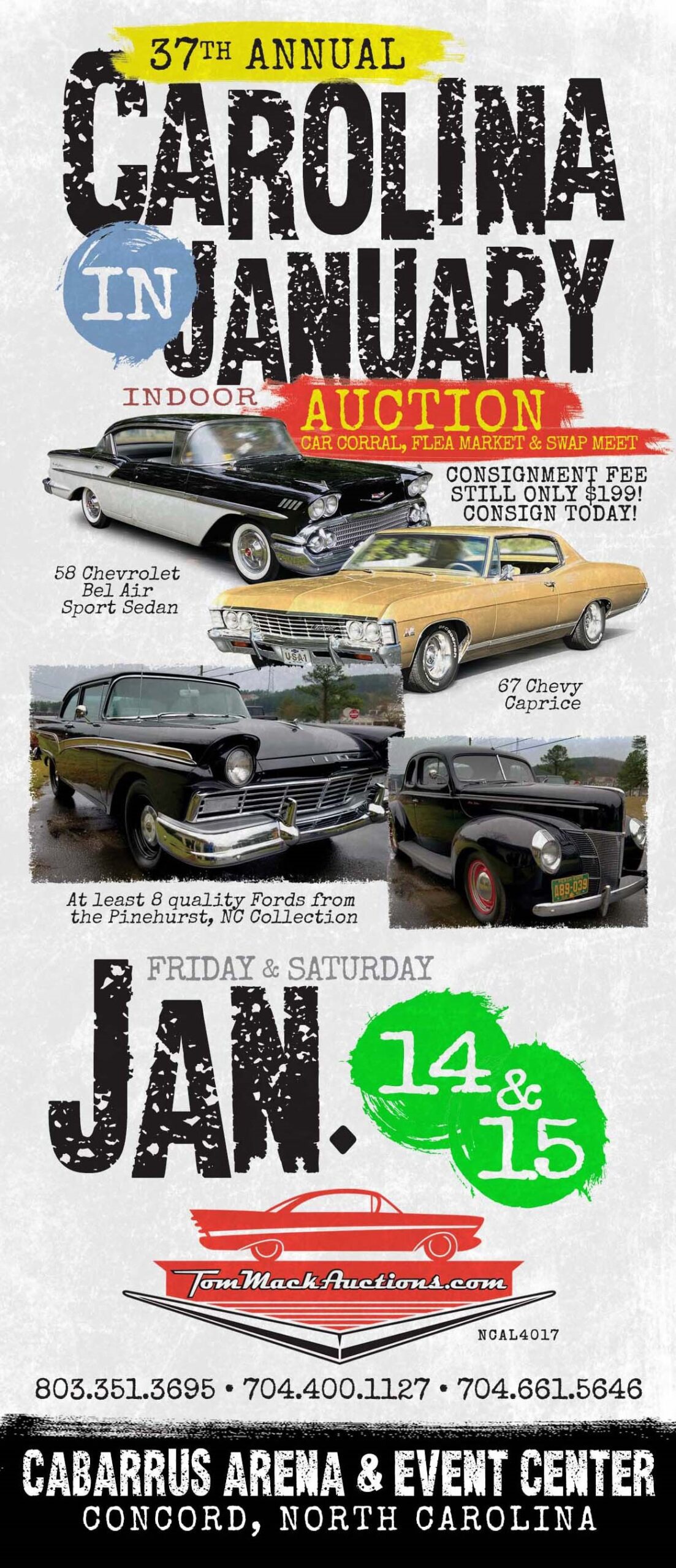 37th Annual
CAROLINA-IN-JANUARY Auction, Car Corral, Swap Meet & Flea Market
Cabarrus County Arena & Event Center
4751 Highway 49 N,
Concord, NC 28025
General Admission:  $10.
FREE PARKING
Hours: 8:00-5:00 daily
Auction starts at 10:30 AM on Saturday
AUCTION INFO
Auction is Saturday only
Consignment Fee $199
Sale Fee 7%. Buy Fee 7% (10% for internet and phone bidders)
Bidder Registration $99
To consign or register to bid, please call Tim Tuck at 704-400-1127 or Tom Mack at 803-351-3695
Consignment and bidder registration also available online at www.tommackauctions.com
Internet bidding by Proxibid.com
SWAP MEET INFO
Indoor Flea Market Spaces 10 X 20 $99
(A very slight upcharge will be paid to Arena management if power is required)
Indoor Car Corral Spaces $99
Outdoor Swap Meet Spaces and Car Corral Spaces will be sold at gate depending on weather
To secure a swap meet space, please call Danny Blocker at 803-600-6126 or Sherry Mack at 704-661-5646 with a credit card
 VENDOR AND AUCTION SET-UP DAY-Thursday, January 13, 8:00 AM-6:00 PM
 Consistency Counts!  Charlotte-area collector
car auctions consistently since 1984.
NCAL4017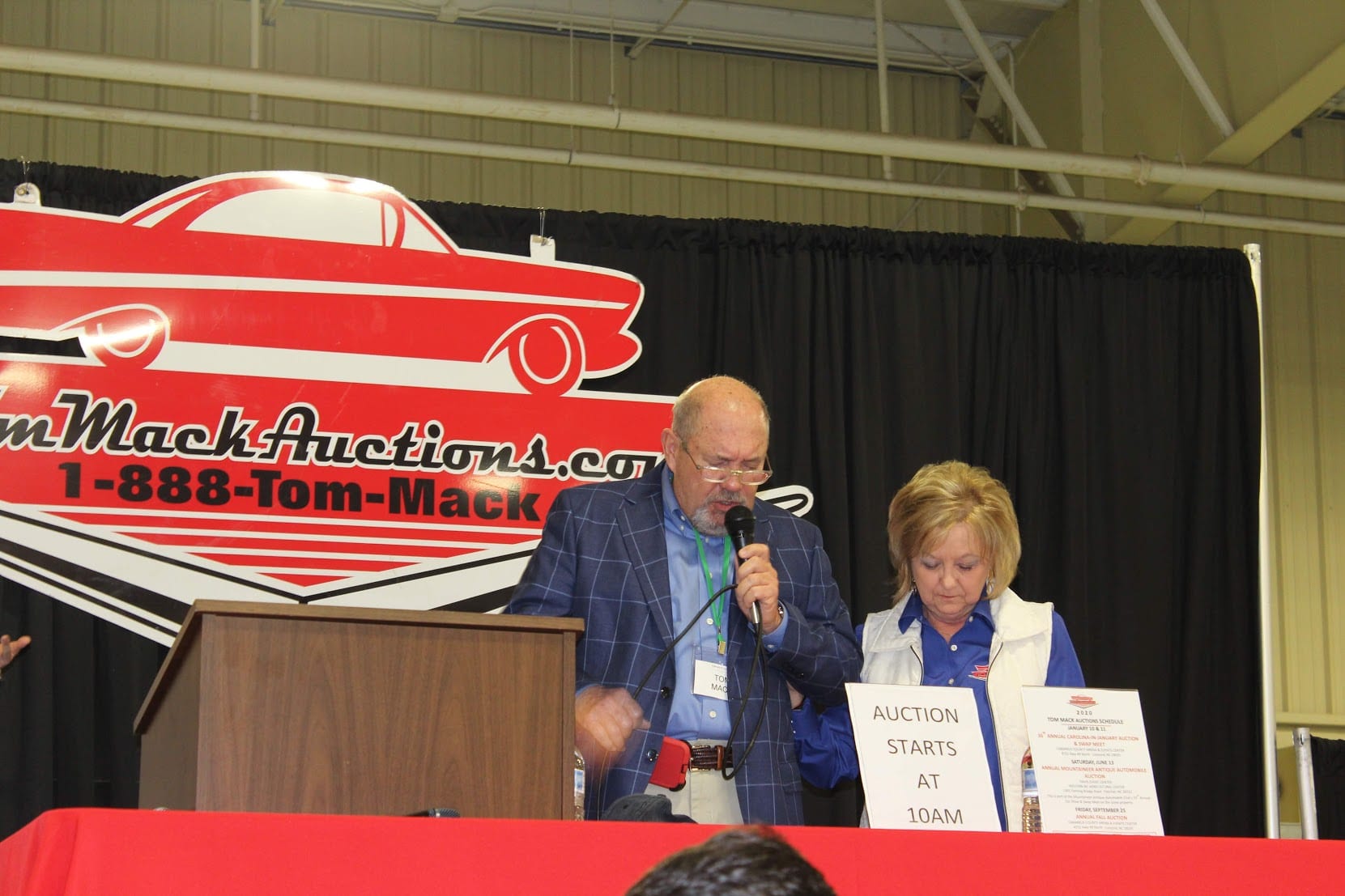 Navigate to Concord Auction Site
4751 NC Hwy 49 North,
Concord, NC 28025.
Three Ways to Bid
INTERNET BIDDING FROM THE COMFORT OF YOUR HOME
Simply go to auctions.motorious.com and register to bid there. You may bid according to their instructions.  Click the logo to learn more.

LIVE BIDDING ON SITE

We have been strictly limited to the number of attendees, but you may register to bid on our website at
www.tommackauctions.com
. Once approved, there will be a badge for you and ONE guest waiting at the main door of the Event Center. Sale Day registration available, but highly discouraged. Once we get to 249 live attendees, we will have to cut registration off, so first come, first served. Strict COVID guidelines including face coverings will be enforced.
PHONE BIDDING

If there is a vehicle or 2 that you would like to bid on, please call Karen (KB) at 704-998-7023 or email her at
kb77.tma@gmail.com
, or Tim Tuck at 704-400-1127. They can take your application and credit card over the phone and you can let them know which vehicles you would like to bid on and one of our auctioneers will call you when that vehicle is on the block and you may bid as if you are present.
Lodging
BE SURE TO ASK FOR THE
"TMA SPECIAL RATE"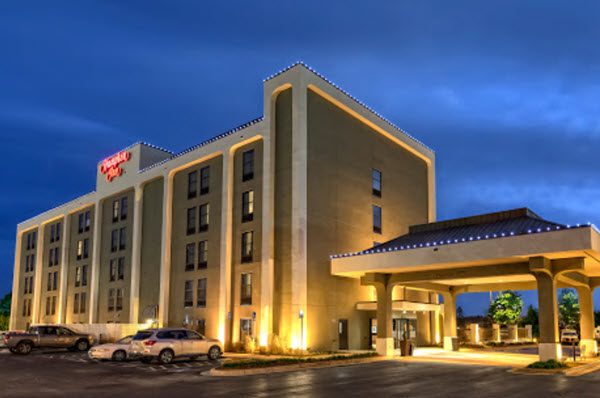 Hampton Inn
Kannapolis / Concord
704-793-9700
612 Dickens Place NE
Concord, North Carolina 28025