1968 Mercury Cougar XR-7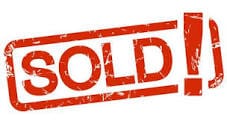 THEY ARE ONLY ORIGINAL ONCE….  All original Cougar from dry New Mexico very nicely equipped with the 302 "Super" (230HP, 4BBL, dual exhaust) V-8, 4-Speed transmission, power steering, power disc brakes, FACTORY AIR CONDITIONING, console with gauges, tinted glass, wire wheel covers, head rests, and a rare remote trunk release.  Original Augusta Green factory finish, original black vinyl top, and original Saddle leather interior.
Car was purchased new in Santa Fe, New Mexico by a resident of nearby Los Alamos who owned it until his death in around 1980.  2nd owner was local and purchased it from the original owner's widow, and he owned it for the next 27 years before moving to Florida and selling it at an Auction in February 2015, when Tom Mack Classics purchased it.  It was sold at a Tom Mack Auction later in 2015 to a gentleman in South Dakota.  He only put 2000 miles on it and is offering it at this Auction on June 12. Maintenance records included with the purchase document exemplary service over the years and the original drive train is still in the car.  Seller says improvements recently performed include new shocks, new GT springs, new exhaust, new clutch, and 4 new whitewall tires. Tach and gauges work as they should as do the headlight doors and sequential turn signals.  Undercarriage is as you would expect from a car that lived its life in the dry desert.  No rust, rot, or repair.  Never undercoated.
Fully documented unrestored unmolested "pony cars" are very hard to find these days.  Make this a part of your museum or your collection….
$34,900.  Delivery arranged and financing available.
For more information about this special Merc, please call Tom Mack at 803-361-3695.  HMN Advertiser since 1979.