1963 Ford Galaxie 2-Door Sedan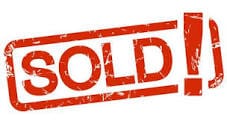 The restorer purchased this car from the original owner in Rome, Georgia prior to 2015-2016 restoration.  He said it was an excellent original. Car was in excellent original condition at that time.  Then he says he took this car down to the bare metal and gave it a complete frame-off restoration, so now it looks like a show room quality vehicle. He gave it a beautiful super bright white paint job (color code 040) with clear coat that plays off the brand new blue upholstery interior.
The car is sitting on 15X7 rims in the front and 15X8 in the back. Replated the bumpers, door handles, side trim, front grill, light bezels and all stainless steel was polished. Motor is a 390 hi-performance V-8 with solid lifters/cast iron headers/ 3-deuces set up built by L&R in California, the company that builds motors for Chip Foose on OverHaulin. It has a 4-speed T-10 transmission completely rebuilt with original shifter and shifter handle.
To decrease the noise from this powerful engine, he installed Dynomat under the headliner, firewall and floor boards. He also in all new lines—brakes and gas; replaced every bolt, nut and washer on this vehicle. Everything on the car was restored according to the restorer.  Very nice hot rod that is ready to show or drive.
$44,900.  Delivery & financing available.  For more information, please call Tom Mack at 803-351-3695