1940 Ford Deluxe Opera Coupe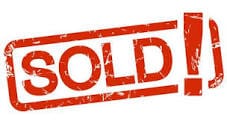 This gorgeous Coupe comes our way from the estate of a very well-known and respected Ford enthusiast and collector, the late Wayne Blackwood. From his early days of drag racing his Super Stock Shelby 500K Mustang, to owning his own Lincoln/Mercury dealership in North Georgia,
Mr. Blackwood has driven, owned, collected and sold nothing but Ford products. The joke around his home town was that he "bleeds Ford blue if he's cut". This Coupe has undergone an extensive no-expense-spared professional build and restoration, and as with everything he did, it has the "Wayne Blackwood" personal treatment. Starting with the beautiful Henry Ford Black finish that was applied to a rust-free laser straight body with all new correct interior, and finishing with the mechanicals that we all dream about.
The "Flat Head" V-8 engine was professionally rebuilt with the addition of a high performance "Isky" camshaft, tricked out "Offenhauser" heads, "Holley 3 Deuce's " carburetor set up and 4-wheel disc brakes. It was always housed in a climate-controlled garage other than an occasional stroll. Car runs, handles, and stops unbelievably, and can be driven anywhere with confidence. Prior to Wayne's death, he owned this coupe for over 35 years!!!!
This is a car that is very hard to find.  It has always been a good '40 Ford, not built from a junkyard car. It is turn-key ready to enjoy whether for touring, car shows, or just cruising. Located in our North Carolina warehouse and available for immediate acquisition.
$58,900.  Delivery & financing arranged.  Please call Tom Mack at 803-351-3695 for further information.