1931 Ford Model "A" Victoria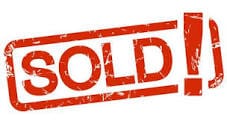 (VIN4303739) – All steel North Carolina car with an older restoration.  Pretty "Henry Ford" Black with tan interior and vinyl top. Car has been updated somewhat for touring and those updates include later model bucket seats for comfort, modern "tube" shock absorbers, 16″ Kelsey-Hayes wheels for safety, turn signals, outside rearview mirrors, and a manifold heater.  Accessories include a Wolf whistle, and a radiator guard.
Car starts, runs, & drives fine and has a new battery. A Model "A" Victoria was a "personal sports car" from Ford and as close as one could get to a Mustang GT Fastback in 1931.  This car is a great deal at only $15,900.  Delivery and financing arranged.
For more information about this special Ford, please call Tom Mack at 803-351-3695nor submot form below.
 We have been trading in quality Model A's since the 1970's.