1931 Ford Model "A" 400 A Convertible Sedan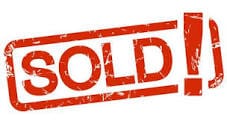 Ol' Henry asked Edsel to make a car that he could sell to his "country club" friends that had the class to hold its own with the Cadillac's and Packard's at the Club. This is one of the most rare and desirable Model A body-styles.  Total production of this car in late '31 is estimated at 5,093 world-wide, and these "A"'s have a registry of their own. This car is #4884 making it one of the later ones built.  It also has the late '31 indented firewall with side-bowl Zenith carburetor.  Car is listed in the Registry and seems to have spent most of its life in Minnesota and most recently in a collection in Arizona.
Before me, the most recent collector had it professionally refinished in the correct colors of Washington Blue and Riviera Blue with Tacoma Cream striping and wheels, with black fenders. The paint is stunning and the body is outstanding!
In the past few years of ownership, I have had Model "A" guru John Klutz completely rebuild the engine and just added 5 new wide whitewall tires this spring (2021).  In preparation for a tour in 2019, we added seat belts in the front seats, 6-volt alternator, upgraded leakless water pump with 4-blade plastic fan, and turn signals. The rebuilt engine has around 1,000 miles on it.
The car is complete, including ashtrays. It starts, runs, and drives as it should. It is ready for shows or touring, and will make a great addition to your collection. I am asking a market-correct price and would be open to discussing quality Model "A" trades.
$39,900. Delivery & financing arranged.  Please call Tom Mack at 803-351-3695 to discuss this special "A".