1928 Ford Model "A" Rumble Seat Roadster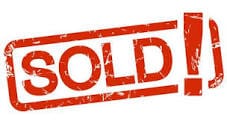 Late '28, built on 10/10/1928.  Has dual side mounts and side curtains. Resplendent in Arabian Sand lacquer with Copra Drab belting with French Gray striping. Correctly restored in the '90's and given to one of our local club members by his late father. Our club member has owned the car for 18 years, now, but wife says they need a closed car for touring.
Updates for touring include 6-volt Nu-Rex alternator, turn signals, quartz headlights, seat belts, high compression head, and leakless/greaseless water pump.  Recent improvements include new front brake shoes, rebuilt starter, new intake/exhaust manifolds, and 4 Goodyear tires from Kelsey.
This is a beautiful car the starts, runs, and drives just exactly as it should.  It is ready for touring or car shows. It is a lot of Model "A" for the money and ready to enjoy today…